Church Profile
11006 34th Ave NE
Seattle, WA 98125
United States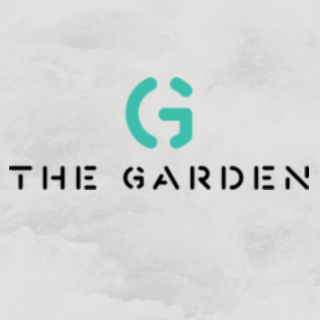 Our Mission
Moving beliefs from our heads - to our hearts - and into our lives
A Christian community and model of church service that is highly interactive, collaborative, and makes the application of our beliefs top priority. If you love growing like crazy, changing people's lives, and finding life-long friends then you'll love The Garden.
About The Garden
The world is starving for the presence of God. Imagine that a church is like a garden that's meant to produce the fruit of God's presence. A Pastor is the gardener. Interestingly, the gardener doesn't make plants grow directly. It's the dirt, sunlight, water, etc that cause growth. And only one of those parts (like dirt by itself) can't make plants grow either. It's specifically the INTERACTION of ALL the parts that makes plants grow. And, therefore, the gardener's role isn't to act as the primary source of growth, but to arrange the parts to interact in such a way that THEY cause the growth. If the gardener can master how to facilitate that interaction, the result is an ABUNDANCE of fruit produced, ready to nourish a starving world. (See Ephesians Chapter 4) The church can be a place where there is lasting transformation individually, as a community, and in our larger community.
Average Age of Attendees:
all-ages
Primary Language:
English
BELIEFS
We believe that the core gospel can be understood even by a child. The interesting part is living it out. Jesus said the greatest commandments were to love God and love people. Again, easy to know, difficult to live-out. The structure of the most common church services out there is built to transfer information, not cause growth and love. There is a way to get good at transferring information and theology, and there's a way to get good at facilitating growth and transformation. We don't promote new beliefs. You don't need more of those. We are creating a structure that facilitates growth and the living-out of beliefs. What it takes to adopt a new believe is entirely different than what it takes to transform your heart, mind, and lifestyle to reflect that belief. One takes a moment. The other lasts your lifetime. The world would transform if Christians put more effort into living-out the beliefs they already have, not studying and debating new ones to add to their theological portfolio. We are committed to facilitating God's transformation of people's minds, hearts, lifestyles, and relationships. We believe the Nicene Creed contains the first agreement by early Christians on what the core tenants of the gospel are, and is a very important reference point for belief in Jesus Christ. Interestingly, the Creed is not very long.
MAP
The Garden is a Christian Church located in Zip Code 98125.