Church Profile
2015 Ward Avenue
La Crosse, WI 54601
United States

8:15am and 10:30am Sundays 7:00pm Wednesdays Also, monthly leadership meetings, worship and prayer meetings, youth services, and regular men's and women's Bible studies.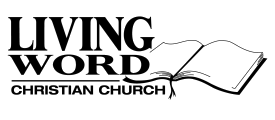 About Living Word Christian Church
Living Word has been teaching the uncompromised Word of God for more than the past 30 years in the La Crosse, WI area. Join us Sundays and Wednesdays for worship and ministry.
Average Age of Attendees:
all-ages
MINISTRIES AND GROUPS
Groups and Public Services
BELIEFS
Baptism:
Older Children/adults
Eternal Security:
No, Can't Lose
Healing and Charismatic Gifts:
Regularly Practice
MAP
Living Word Christian Church is a Spirit-Filled Church located in Zip Code 54601.