Introducing the NEW ChurchFinder.com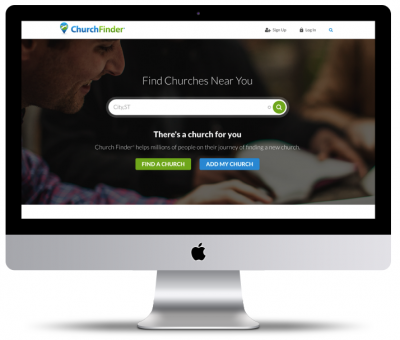 It's Finally Here!
After months of hard work, we are excited to announce the new website launch!
New Church Profiles
More emphasis on Reviews
New Dashboards
More Traffic for Featured and Premium churches
Improved Church Profiles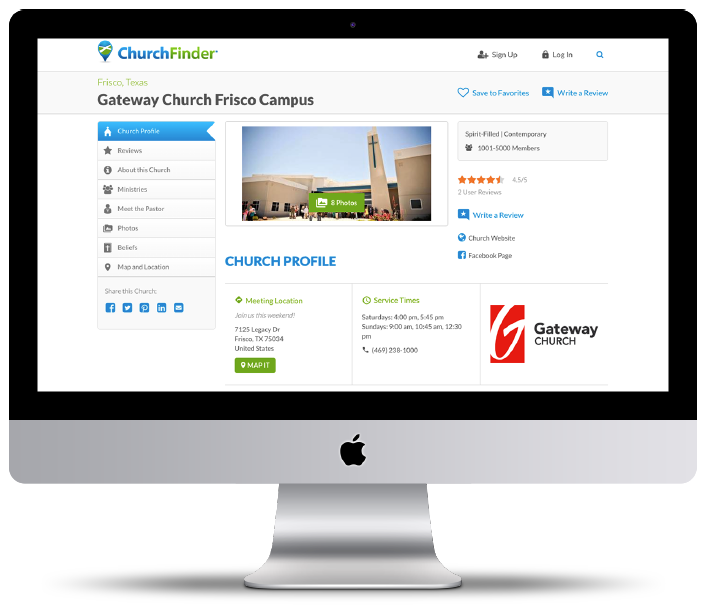 The Church Profiles have been completely re-designed to easily and professionally present the information people want to know about your church, and help them get a feel for what your church is like. Use the Church Profile Checklist as a guide to completing your Church Profile.
Go to the Checklist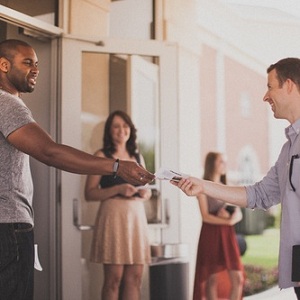 Your Church Profile is your "first impression" of your church to seekers. Since many seekers are apprehensive about visiting a church, features like the "Meet the Pastor" page and "Virtual Photo Tour" help break down the barriers so seekers feel more comfortable visiting for the first time.
Learn More
A Better User Experience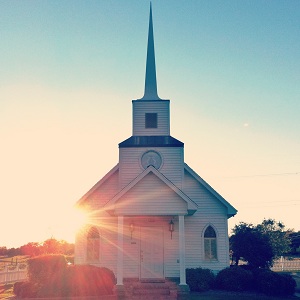 "Wow, that is SO MUCH BETTER!!!" The new Church Finder® Dashboard is easily organized for Church Profile Managers to manage their church. People who are looking for a church see a slightly different Dashboard with resources to help them on their journey.
Go to My Dashboard
We have made it easier to complete your Church Profile by breaking it into smaller sections, all managed from one simple page.
Manage Church Profile
More to Help Churches Grow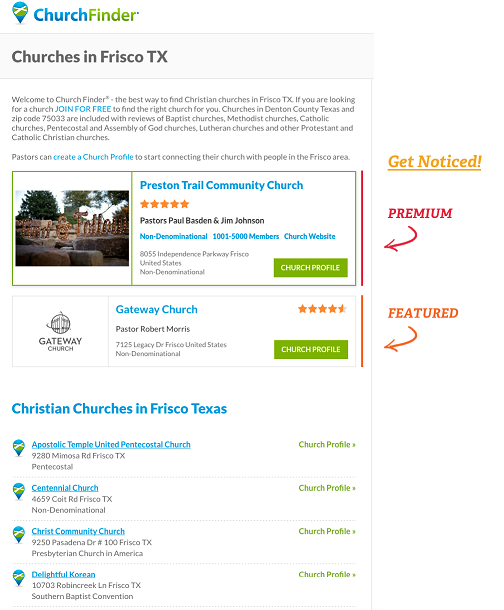 Church Finder® connects millions of people with thousands of local churches. On average a Featured church will receive 10x more traffic and visitors. Starting at only $25/month, our Church Growth Plans are a simple way to reach more people in your city.
Church Growth Plans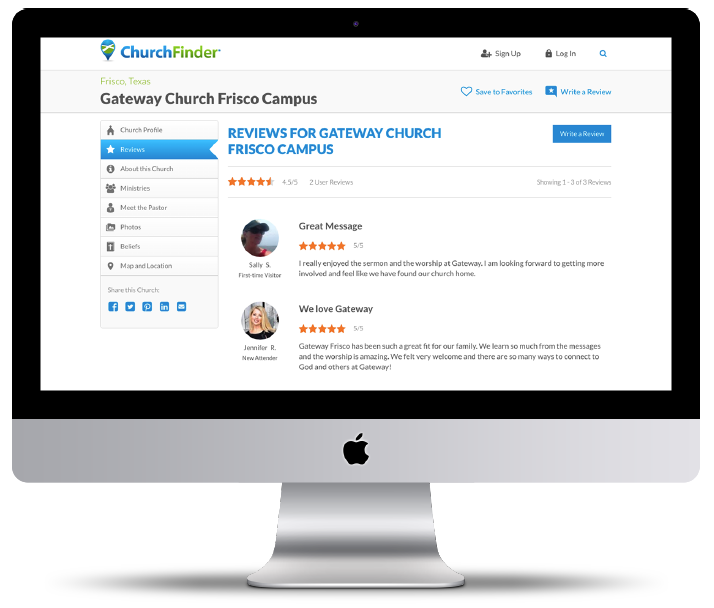 Today on-line reviews of everything from products to restaurants have changed the way people make decisions. Get a 5-star rating and give a positive first impression of your church by asking your congregation to write a Church Review and share on social media. It's the modern day way to invite your neighbor to church!
Become a 5-Star Church
Attract more visitors with a GREAT Church Profile
Several of the Features above including the Photo Gallery and videos are only available for Featured and Premium churches. If you currently do not have a Church Growth Plan, upgrade your Church Profile and get...
Ads removed, Photo Gallery and video = a better-looking Church Profile
Featured at the top of city searches = more visibility and traffic