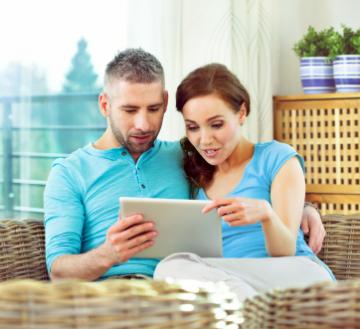 ChurchFinder.com is designed to guide Seekers on their journey of finding a new church. We believe that lives are changed, families are healed, and people can find their purpose in life through finding a local church family.
"Seekers" include Christians who have just moved to a new city, or who are considering coming back to church after being away for awhile. It also includes the "unchurched" - people who were not raised in church and have minimal understanding Christianity and of what being a part of a church family is all about.
These Seekers might have questions...
What type of church should I choose?
Does it matter where I go to church?
Do I even belong in church?

For all of these Seekers looking for a new church to call home, we have a simple message:
There's a church for you.
We want Seekers to know that God loves them, He has a plan for their life, and that plan includes a church that is just right for them during this season of life.
Another aspect of helping Seekers on their journey is providing practical tools and they can use. When Seekers register (for free of course) they can:

Create their own Shortlist of churches they may want to visit

Use their Dashboard to make notes as they visit churches and decide which one is right for them.

Optionally write reviews and provide feedback to churches they visit

Get access to articles and resources to guide them on your journey of finding a church they'll love!
Another important part of this is ministry is the Church Profiles. Find out more about Church Finder's Seeker-friendly Church Profiles

We are working hard to develop an even better program to help Seekers connect with the right church for them. If you are a Pastor or on staff at your church, we hope that you will partner with us in this important "pre-church" ministry. Help US help YOU grow your church!