Church Profile
10730 W Union Hills Dr.
Sun City West, AZ 85373
United States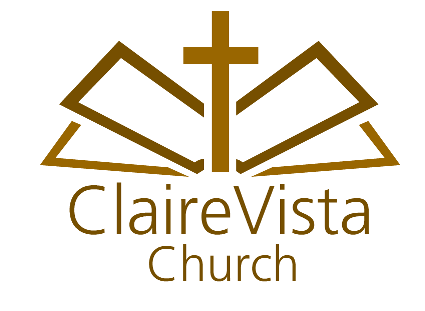 Our Mission
SEE GOD clearly, KNOW HIM intimately, WORSHIP HIM authentically, SERVE HIM completely, LOVE OTHERS unconditionally
About ClaireVista
We are a new church just beginning. Launched in October of 2012. We believe that the church is a people more than just a place. Our purpose is to GLORIFY God as we GROW together in faith and love while GOING to all people with a clear and powerful message of the GOSPEL of Jesus Christ. We believe that Church is a people not just a place.
Average Age of Attendees:
all-ages
BELIEFS
We look to the Bible as totally authoritative and gain understanding from the Southern Baptist Faith and Message, the London Baptist Confession of 1689 and the Five Solas.
Baptism:
Older Children/adults
Eternal Security:
No, Can't Lose
Healing and Charismatic Gifts:
Open But Cautious
MAP
ClaireVista is a Baptist Church located in Zip Code 85373.