Church Profile
1401 Jerry Murphy Rd
http://belmont-baptist.com
Pueblo, CO 81001
United States

Sunday School: 9:45am Sunday Worship: 11:00am Wednesday Evening: 6:00pm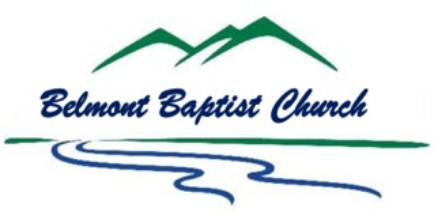 Our Mission
The mission of Belmont Baptist Church is to develop passionate followers of Jesus Christ, to serve our community and the world in faith, hope and love.
About Belmont Baptist Church
Welcome to Belmont Baptist Church! We are a Southern Baptist Church located in Pueblo, CO. You can learn more about us, our philosophy, service times, and events by visiting our website: http://belmont-baptist.com. Come as you are . . . leave changed!
Average Age of Attendees:
all-ages
MINISTRIES AND GROUPS
Groups and Public Services
BELIEFS
When you visit Belmont Baptist Church you should expect : To hear the good news that Jesus Christ is the eternal Son of God who died on the cross in your place to save you from the consequences of sin, and that by belief in His name you may be reconciled to God and have life everlasting. To be warmly welcomed and loved no matter who you are, where you are from, or what you are wearing. To hear about how you can plug into the life at Belmont Baptist Church, including Sunday School, discipleship opportunities, and special events.
Baptism:
Older Children/adults
Eternal Security:
No, Can't Lose
MAP
Belmont Baptist Church is a Baptist Church located in Zip Code 81001.