Church Profile
30 Mill Road
McDonough, GA 30253
United States

Sunday Sunday School—9:00am-9:45am Sunday Morning Worship—10:00am Tuesday Intercessory Prayer—Tues., 6:30-7:00pm Bible Study—Tues., 7:00pm-8:00pm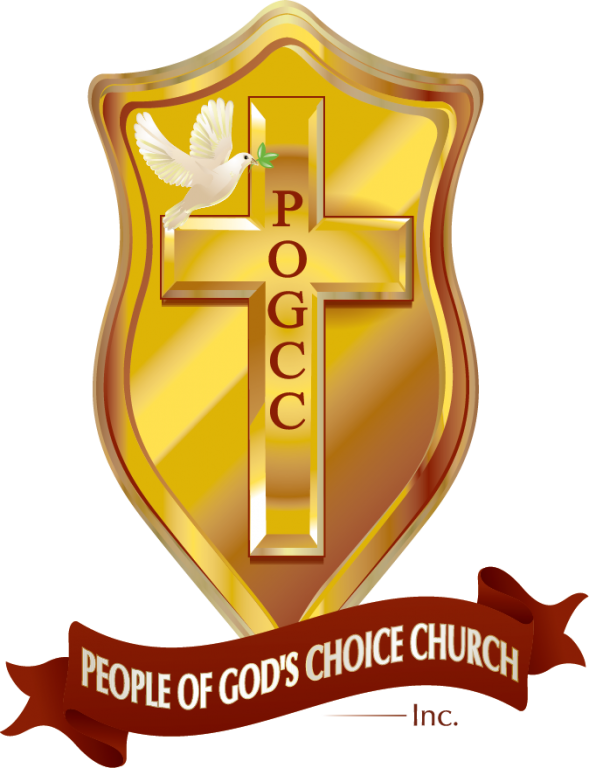 Our Mission
Our MISSION is to cultivate the heart of the people by developing an ATTITUDE of surrender to God's Word and harvesting a soul of spiritual growth while continuously seeking God's will for our lives.
About People Of God's Choice Church, Inc
Our VISION is to help the church comprehend and live with an ATTITUDE: All Teams Together In Total Unity Destroy the Enemy.
Service and Sermon Style:
Spirit-led Preaching
Average Age of Attendees:
all-ages
Primary Language:
English
MINISTRIES AND GROUPS
Bible Study and Sunday School for Adults and Youth
BELIEFS
People of God's Choice Church, Inc. Doctrine We believe the HOLY BIBLE to be the inspired, inerrant, infallible, living and abiding word of God. (IITim 3:16) We believe in GOD the FATHER ALMIGHTY, the maker, creator and sustainer of the universe. (Gen 1:1) We believe that JESUS CHRIST is the only begotten Son of GOD THE FATHER. (John 3:16) We believe in the indwelling power of the HOLY GHOST (SPIRIT), enduring and empowering believers to speak with tongues, as the Spirit gives utterance. He (not it) is equal in substance, power and glory with the FATHER and SON. (Acts 2:1-4) We believe that MAN (Adam) and WOMAN (Eve) were created holy by GOD originally, and became sinful after partaking of the forbidden fruit in the Garden of Eden. As a result, all of humankind is born under a curse of sin and death and can only be saved by grace through faith in JESUS CHRIST. (Gen. 3:20 -24; Rom. 5:19) We believe that SALVATION deals with the application of the work of redemption to the sinner and his restoration to divine favor and communion with GOD. This redemptive operation is achieved through justification, repentance, faith, conversion, sanctification and the baptism of the HOLY GHOST. (Eph. 1:7, 2:1-10) We believe in ANGELS (Heavenly Beings). (Ps. 34:7, 91:11; Rev. 7:11-12) We believe that demons/ fallen angels denote unclean spirits and do exist, and can be subdued and conquered through the WORD OF GOD, the NAME and SHED BLOOD OF JESUS CHRIST, FASTING, and PRAYING and the BINDING and LOOSING authority GOD has given to every born again believer. (Mark 16:17; Matt.4:3-11; 17:18-21; 18:18; Acts 16:16-18; Rev. 12:11) We believe the CHURCH is a BODY of BAPTIZED BELIEVERS of which JESUS CHRIST is the HEAD and CHIEF CORNERSTONE. (Eph.2:19-20; I Pet. 2:4-7) We believe in the RAPTURE and SECOND COMING OF JESUS CHRIST. (I Thess. 4:13-17) We believe in DIVINE HEALING (Isa. 53:5; James 5:14-16) We believe in MIRACLES, the extraordinary, visible acts of God's Divine Power. (John 2:3-11) We believe in the sacraments of: (1.) HOLY COMMUNION, (2.) WATER BAPTISM, and (3). FEET WASHING (Rom 6:3-5, Matt. 28:19-20; John 13:4-8) We believe in TITHING (10% of all of our increase), giving of OFFERINGS, FIRSTFRUITS and various SEED gifts. (Gen 8:22; Mal 3:8-11; Prov. 3:9-10) We believe in the FIVE-FOLD MINISTRY GIFTS: Apostles, Prophets, Evangelists, Pastors and Teachers (Eph. 4:11-12) We believe that as born again believers, we have the assurance of Eternal Salvation. This salvation is guaranteed by the person and work of God through Jesus Christ (John 10:27-29; Rom. 8:33-39)
Primary Bible Version Used:
King James Version
Baptism:
Older Children/adults
Communion Frequency:
Monthly
Eternal Security:
No, Can't Lose
Healing and Charismatic Gifts:
Regularly Practice
Regularly Practice:
Altar Call or Invitation
MAP
People Of God's Choice Church, Inc is a Spirit-Filled Church located in Zip Code 30253.