Church Profile
211 Walnut St
Muscatine, IA 52761
United States

10 am service time for sermon every Sunday 5:30 every Wednesday for potluck and bible study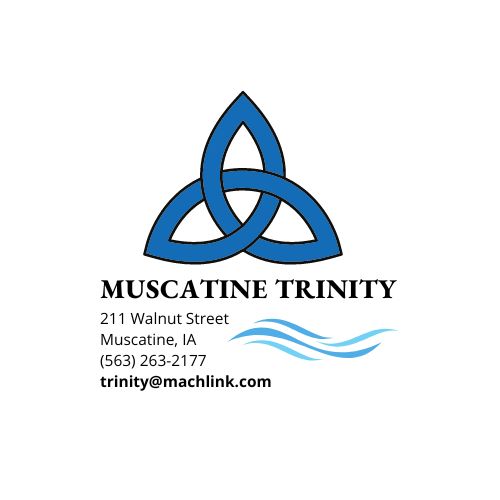 P.
Church Staff
My name is Malinda (Mindy) Burns, and I am the new parish administrator at Trinity Episcopal Church. This church has been a hidden gem for a while, and I would like very much to change that. We help this community through many different programs; Laundry Love, helping...
Read more
About Trinity Episcopal Church
Trinity Episcopal Church is a Episcopal church in Muscatine Iowa. This Episcopal church serves Muscatine County IA
Service and Sermon Style:
Contemporary Teaching
Average Age of Attendees:
all-ages
Community Projects:
11-24
Primary Language:
English
MAP
Trinity Episcopal Church is a Episcopal Church located in Zip Code 52761.