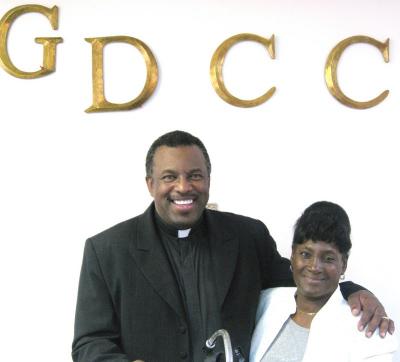 Church Profile
1801 N Spruce
wichita, KS 67214
United States

Sunday Morning Worship Service Sunday school 9:30 Am Tues night Bible study 7 Pm Thurs night Prayer 7 Pm Sunday night 6:30 Pm
About Gods Deliverance Christian Center
Gods 21st century Church reaching teaching & equipping for service come share your gift with us ck us on the web gdccchurch.com
Average Age of Attendees:
all-ages
MINISTRIES AND GROUPS
Groups and Public Services
We started a program that reaches out to the homeless, alcohol and drug addiction person. The program is Step in the Right Direction. The goal of this program is to bring the saving message of Jesus Christ to those that are down trodden and broken hearted to a victorious deliverance. Our church takes very seriously the command of Christ (Matt 28:19) to "Go you therefore, and teach all nations, baptizing them in the name of the Father, and of the Son, and of the Holy Ghost. We believe we can fulfill this commission, in part, by serving our brothers and sisters
Out reach Praying and just getting out !
BELIEFS
Father, and of the Son, and of the Holy Ghost
Baptism:
Older Children/adults
Healing and Charismatic Gifts:
Regularly Practice
MAP
Gods Deliverance Christian Center is a Christian Church located in Zip Code 67214.