Church Profile
37 Oloh Rd.
Sumrall, MS 39482
United States

Sunday Morning Sunday School 9:00 am, Service 10:00am Night service 5:00 pm Wednesday night service 7:00pm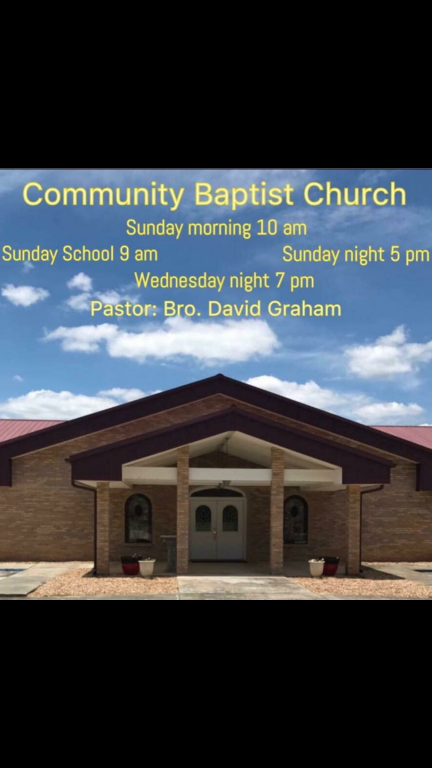 Our Mission
To spread the Gospel of Jesus Christ, and Glorify our Father in Heaven.
R.
Member
Community Baptist Church is a small friendly church that teaches from the KJV bible. Bro. David is an amazing pastor. There is also some talented musicians and singers at this church.
About Community Baptist Church
Service and Sermon Style:
Spirit-led Preaching
Primary Language:
English
MINISTRIES AND GROUPS
Groups and Public Services
BELIEFS
Primary Bible Version Used:
King James Version
Baptism:
Older Children/adults
Eternal Security:
No, Can't Lose
MAP
Community Baptist Church is a Baptist Church located in Zip Code 39482.