Church Profile
1375 Mace Avenue
Bronx, NY 10469
United States

Sunday 5:30 PM Friday 7:30 PM Saturday 3:30 PM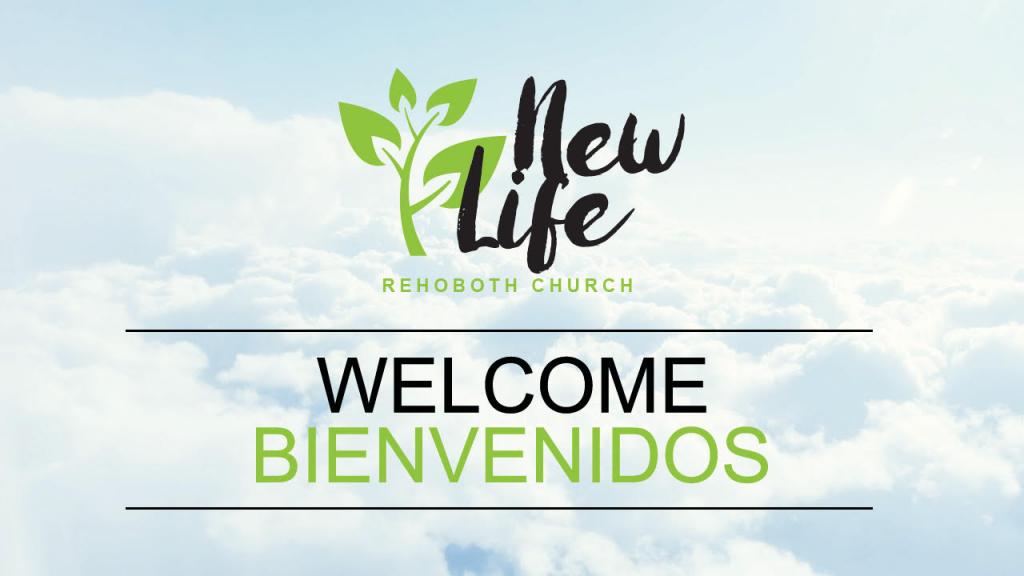 Senior Pastor and Founder Antonio Ramqar
Our Mission
New Life Rehoboth Church exists to help this generation and the next to KNOW God's plan for their life, to grow in God's LOVE as a family and to LIVE a God purosed new life.
New Life Rehoboth Church in the Bronx cares about two things more than anything else, Jesus Christ and you. Our Church is a family of individuals that have found a new life, a fresh start in Jesus. This new life God has given us, is full of new opportunities to do it bigger and better than before. And our heart is to simply help as many as we can to experience this exact same freedom and live their best life now in Jesus.
About New Life Rehoboth Church
New Life Rehoboth Church in the Bronx is a life giving church with great kids program. We are passionate about helping this generation find and follow Jesus. Expect to always be welcomed, no matter where you are in your faith journey. We love being a church that serves families in the Bronx and New York City area.
Service and Sermon Style:
Spirit-led Preaching
Average Age of Attendees:
all-ages
Community Projects:
Over-24
Primary Language:
English
Other Language Services:
Spanish
MINISTRIES AND GROUPS
Groups and Public Services
Parenting Workshops, Marriage Help, Music classes and Family Health Exercise
Our church offer services to families in need. At New life we care about the Bronx and want to help as many families as we can find a place to call home, receive help when in times of great need. It's important to us that our love and compassion goes beyond the four walls of our church.
BELIEFS
Our Beliefs JESUS CHRIST Jesus Christ is at the center of everything. We believe that Jesus is the only one who can reconcile us to God. He lived a sinless and exemplary life, died on the cross in our place, and rose again to prove His victory and empower us for life. We believe that Jesus Christ is coming back again as He promised. THE TRINITY We believe in one eternal God who is the Creator of all things. He exists in three Persons: God the Father, God the Son and God the Holy Spirit. He is totally loving and completely holy. The Bible We believe that the Bible is God's inspired Word. It is accurate and inerrant. It is authoritative and applicable to our everyday lives, guiding our beliefs and actions. THE SEPARATION We believe that sin has separated each of us from God and His purpose for our lives. THE RECONCILIATION We believe that in order to receive forgiveness and a fresh start with God, we must repent of our sins, believe in Jesus, and commit to His will for our lives. THE CHURCH We believe in the power and significance of the Church and the necessity of believers to meet regularly together.
Primary Bible Version Used:
New Living Translation
Baptism:
Older Children/adults
Communion Frequency:
Occasionally
Eternal Security:
Yes, Can Lose
Healing and Charismatic Gifts:
Regularly Practice
Regularly Practice:
Altar Call or Invitation
MAP
New Life Rehoboth Church is a Christian Church located in Zip Code 10469.