Church Profile
250 Sexton St
Struthers, OH 44471
United States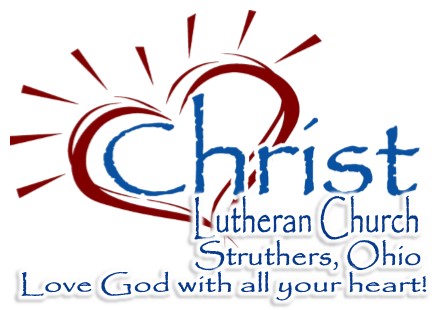 Our Mission
Connecting Christ, community and congregation.
Our mission is to spread the Word, the grace, and the love of God to our community and within our congregation so that everyone can more deeply connect with Jesus Christ, our Lord and Savior.
About Christ Lutheran Church
Christ Lutheran Church, Struthers, Ohio, is a member of the Evangelical Lutheran Church in America. We are a welcoming church offering all sinners and saints the forgiveness of Jesus Christ. As members of the ELCA, we believe that we are freed in Christ to serve and love our neighbor. With our hands, we do God's work of restoring and reconciling communities in Jesus' name throughout the world. Members of Christ Lutheran serve our community by supporting and working with local charities. Our congregation is currently being served by two leaders: retired pastor, Rev. Dawn Richie, and Lay Leader Robert Zielke.
Service and Sermon Style:
Topical Sermons
Average Age of Attendees:
all-ages
Primary Language:
English
MINISTRIES AND GROUPS
Three Sundays per year members of Christ Lutheran prepare and serve a meal to the needy at a local Episcopal church. As our church grounds are on the parade route, free hotdogs, chips and water are handed out at the church during our town's 4th of July parade.
Fellowship hall available to rent for small parties, showers, funeral lunches, etc.
BELIEFS
Primary Bible Version Used:
Multiple Versions Used
Communion Frequency:
Weekly
Regularly Practice:
Praying the Lord's Prayer
MAP
Christ Lutheran Church is a Lutheran Church located in Zip Code 44471.