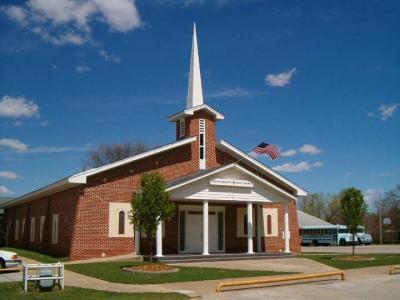 Church Profile
23 E Wells Blvd.
Sapulpa, OK 74066
United States

Sunday School: 9:45 a.m. Sunday Morning Service: 10:50 a.m. Sunday Evening Service: 6:30 p.m. Wednesday Evening Service: 7:00 p.m.
Our Mission
Our purpose, as instructed by the Lord Jesus Christ in Matthew 28, is to lead the lost to faith in Him, baptize them, and teach them the Word of God and how it applies to their daily life.
About South Heights Baptist Church
We are a loving, conservative Baptist church that is small and growing. We are traditional Baptists with regard to doctrine and practice. Our Pastor teaches expositionally, verse-by-verse through books of the Bible. We use the King James Version of the Bible exclusively. Come join us!
Service and Sermon Style:
Verse-by-Verse Teaching
Average Age of Attendees:
all-ages
Primary Language:
English
MINISTRIES AND GROUPS
We have traditional services at the times listed. Our services are friendly and loving.
BELIEFS
See our We Believe page here: http://www.southheightsbaptist.com/believe.html
Baptism:
Older Children/adults
Eternal Security:
No, Can't Lose
Healing and Charismatic Gifts:
Ceased
MAP
South Heights Baptist Church is a Baptist Church located in Zip Code 74066.