Church Profile
12424 E 31st St
Tulsa, OK 74146
United States

8:30 am -- Traditional 11:00 am -- Contemporary 6:00 pm -- Spanish language service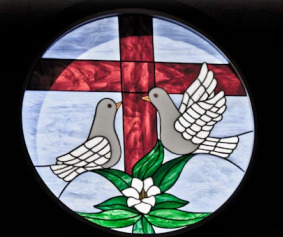 Our Mission
Every Person, Every Nation, All Together, One Location
St. Matthew's is a United Methodist congregation that brings Christ to people of all nations in our community.
About St Matthew's United Methodist Church
We are a diverse, Tulsa east side neighborhood church that focuses on multicultural children and youth and their families. Our church building is used every day of the week by church programs, kids' ministries and support groups.
MINISTRIES AND GROUPS
Groups and Public Services
BELIEFS
We affirm the statements of belief for the United Methodist Church.
Eternal Security:
Yes, Can Lose
Healing and Charismatic Gifts:
Regularly Practice
MAP
St Matthew's United Methodist Church is a Methodist Church located in Zip Code 74146.