Church Profile
111 Old Moncks Corner Rd
Goose Creek, SC 29445
United States

Service schedule: Sunday School 9:45 a.m. Sunday Worship Service 11 a.m. Sunday Bible Study 6 p.m. Wednesday Prayer and Bible Study 7 p.m. Small In Home Groups (Go Groups) meet on the 4th Thursday of every month at 7 p.m. Go Pray Meetings are on the 3rd Tuesday of every month at 7 p.m.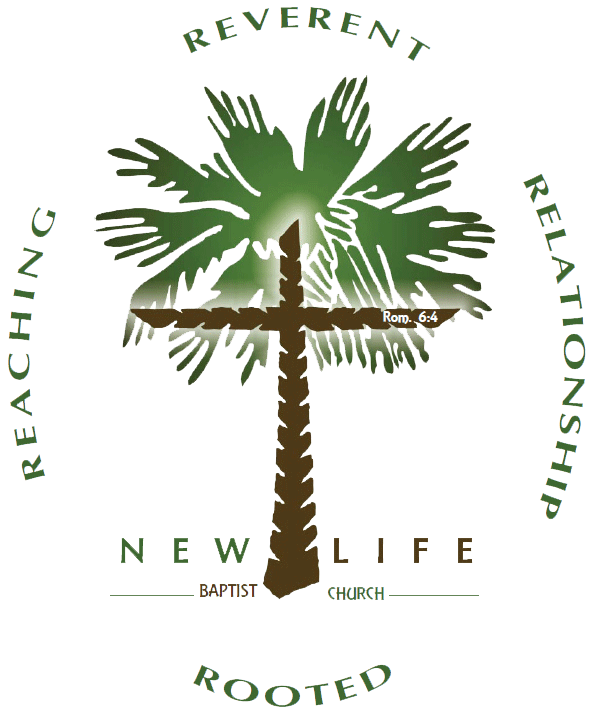 Senior Pastor Michael R. McMinn
Our Mission
At NLBC we strive to be ROOTED in Christ, REVERENT to Christ, REACHING others for Christ, and building RELATIONSHIPS through Christ!
About New Life Baptist Church
Average Age of Attendees:
all-ages
BELIEFS
Our church logo centers on the cross of Jesus and the gracious price He paid for our salvation. Notice the cross is empty—Christ is not on it any longer. He died, was buried, and rose from the dead and lives now and forevermore. Our hope is in Christ and because He lives, we too shall live forevermore. Nestled in the right branch of the logo is the Scripture reference Romans 6:4. Our church is named New Life Baptist Church because we believe in the promise of God's Word—"We were therefore buried with him through baptism into death in order that, just as Christ was raised from the dead through the glory of the Father, we too may live a new life."
Eternal Security:
No, Can't Lose
MAP
New Life Baptist Church is a Baptist Church located in Zip Code 29445.