Church Profile
1110 Chicago Blvd
San Antonio
San Antonio, TX 78210
United States

MONDAYS 6am WEDNESDAYS 7PM Bible Study FRIDAYS 930am Coffee Shop Open SATURDAYS 9am Coffee Shop Open SUNDAYS 10AM Church Service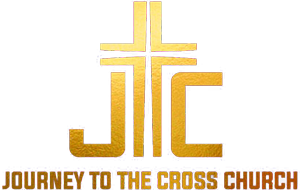 Senior Pastor Raul Fernandez
Our Mission
To Help Save Souls for God's Kingdom
The mission of the church, is "to restore all people to unity with God and each other in Christ."We hope you get the opportunity to experience for yourself what others are being touched and transformed by on a weekly basis.
About Journey To The Cross Church
We are a bible base, nondenominational holy spirit praising church. Hello, I am Senior Pastor Raul Fernandez. Journey to the Cross Church is located on the corner of New Braunfels Ave and Chicago Boulevard 10 minutes south of down town San Antonio and 1 miles off Fair Ave on Interstate 281 south. We welcomes all who worship Jesus Christ, and those who wish to get to know him and reach his kingdom. We know that the journey to his kingdom is long and at times seem difficult to travel …The good news is that you don't have to travel it alone.
Service and Sermon Style:
Topical Sermons
Average Age of Attendees:
40-50
Primary Language:
English
Other Language Services:
English
MINISTRIES AND GROUPS
Groups and Public Services
Richard's Closet,Coffee Shop,Food Pantry,
The food pantry is open on Mondays at 10am no questions ask and the closet is available on Saturdays and Sunday if you like to drop off clothing or have a need for clothing. And on Saturdays and Sundays the Coffee Shop is open for free coffee and conversation.
BELIEFS
Our church began meeting in 2012, and a lot has changed for us over the years. However, one thing has remained consistent: a focus on helping people live in love for the Kingdom of God. If you haven't participated in one of our weekend services, you can also get ataste for our teaching by watching one of our sermons on youtube. Click here for our youtube channel We are a diverse community of individuals and families who've embarked upon the exciting journey of becoming and accomplishing all that God has created us for.
Primary Bible Version Used:
New International Version
Baptism:
Older Children/adults
Communion Frequency:
Monthly
Eternal Security:
Yes, Can Lose
Healing and Charismatic Gifts:
Regularly Practice
Regularly Practice:
Altar Call or Invitation
MAP
Journey To The Cross Church is a Non-Denominational Church located in Zip Code 78210.