Church Profile
576 Fairview Road, Suite:A
Stockbridge, GA 30281
United States

Sundays @ 12:30 pm-3:00 Wednesdays @7:00-9:00 pm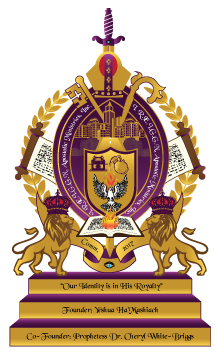 Co-Pastor Prophetess Dr. Cheryl White-Briggs
Our Mission
Where "Our" Identity is in "Christ's" Royalty!
WE exist to execute the Kingdom of God; using the Word of God, demonstrating the Power of God while releasing the Testimony of Jesus through the'Spirit of Prophecy;' as we help others to "Not" only see and reach their True Identity but to walk in their God-given authority and expose and eradicate the works of the enemy.
About I.R.E.I.G.GN. Apostolic Ministries, Inc
A newly commissioned 501(C)3 Kingdom Oriented ministry that operates under Apostolic & Prophetic Mantles. Who endeavors to teach, equip, enlighten and reawaken the manifested sons/daughters of God to His original purpose regarding their prestigious kingdom gifts, graces and authentic identities: as we 1. exalt our King, 2. extend His Kingdom 3. exhibit His Kindness 4. execute the Keys to the Kingdom 5. expose the Kingdom of darkness
Service and Sermon Style:
Spirit-led Preaching
Average Age of Attendees:
all-ages
Primary Language:
English
BELIEFS
We Believe in God, the Father Almighty, Creator of heaven and earth. We Believe in Jesus Christ, His first begotten Son, Our Lord. He was conceived by the power of Holy Spirit And born of the Virgin Mary, He suffered under Pontius Pilot, was crucified, died, and was buried. He descended into hell. On the Third day, He rose again! He ascended into heaven, and is seated at the right hand of the Father. He will come again to judge the living and the dead. We Believe in the Holy Spirit, the Christian Church, the Communion with the Saints, the Forgiveness of Sins, the Resurrection of the Body, And Life Everlasting. Amen and Amen
Primary Bible Version Used:
King James Version
Communion Frequency:
Monthly
Healing and Charismatic Gifts:
Regularly Practice
Regularly Practice:
Prayers for Healing
MAP
I.R.E.I.G.GN. Apostolic Ministries, Inc is a Spirit-Filled Church located in Zip Code 30281.