Church Profile
6404 Ne 68th Ter
Kansas City, MO 64119
United States

Sunday: Adult Bible Study 9:45am Worship Service: 10:45am Intercessory Prayer meetings: Second and Fourth Wednesdays of the Month Meet the Board Members: Pastor Steve Wood, Vicki Garton Troy Wilson (Sound technician) Church Administrator:Dr. Lisa Wilson Intercessory Team: Angie Richman Women's Ministry Director: Vicki Garton Web-Site Ministry: Mrs. Willie Mae Hensel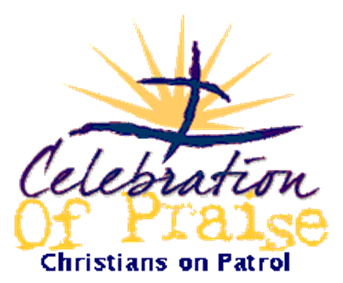 Our Mission
There is nothing more accurate or relevant than God's Holy Word " The Bible. " We believe God's Word is His "love letter" to each of us. This Word is infallible and inerrant. It's not important what version one reads, i.e. King James or New Living Version, what is important is that one reads the Word of God! God will always speak to and guide us through his Word. Read the Word!
H.
Member
I was deployed in 2008 to Iraq and returned in 2010 and after I returned from deployment I found out that our pastor from my previous church had left. I liked the church and continued to go but found that I wasn't being fulfilled in my spirit. I prayed and asked the...
Read more
About Celebration of Praise Church Assembly of God
Welcome Statement: We're so excited about what God is doing for us here at Celebration of Praise Church. Many of us are looking for something more out of life than just attending a church. This Pentecostal church has the friendliest people and a relaxed, come as you are atmosphere where together we worship God and learn how to walk the walk not just talk the talk. If you are looking for a community church where you feel good when you leave, then come try church with us! The pastor delivers down-to-earth, life-changing messages that addresses today's real problems. This is all done by anointed preaching and teaching of God's Word. We believe God has given us His written Word and that all believers are responsible to seek His heart and purpose. We have services two times a week and offer varied styles of worship music. Come and be part of this growing work while we all strive daily to become"God-Seekers." See you all soon!
Average Age of Attendees:
20-30
MINISTRIES AND GROUPS
Groups and Public Services
Women's Ministry Goals: Women's Ministry meets quarterly and we look at ways to strengthen our walk in the Lord. We challenge each other to think about who they are in Christ and how we can best serve the Lord through our ministry. Men's Ministry Goals: Honor Bound: Men's Ministries is more than a name for Men's Ministries. It is a new way of looking at oneself as a godly man. As a result, it embodies that vision of where we are trying to go with all the men. The major philosophy is to challenge men to think about who they are in Christ when they think of the name Honor Bound. Worship Ministry Goals: We must always remember that we worship to the audience of one. With this in mind we must worship with our heart and we must do this with great passion. We believe in the contemporary style of worship while honoring the hymnals each Sunday. We want to see everyone that wants to be able to touch the heart of God through worship. Our high energy praise and worship is about seeking God and encouraging people to step out of their "comfort" zone. Celebration of Praise is a great place to worship the Lord. Intercessory Prayer Ministry: Prayer is key to everything that happens here at Celebration of Praise Church. We understand the value of seeking the Lord in everything we do. If you have a heart for prayer and want to pray for local, national and world needs than come and be part of our team that meets on the Second and Fourth Wednesday at 6:30P.M. Prayer request can be made by e-mail at: COP6970@sbcglobal.net Royal Ranger's Ministry: Royal Rangers is an activity-based outdoor ministry seeking to develop the total boy for Christ according to Christ's example (Luke 2:52). Royal Rangers provides boys and young men the opportunity to discover and develop a personal relationship with Jesus Christ, while learning teamwork, leadership, and a variety of outdoor skills. An individual's progress may be represented by his progress along a structured advancement program where recognition is given for his progress toward each advancement level.
BELIEFS
What we believe: The Bible is the inspired and only infallible and authoritative written Word of God (2 Timothy 3:16). There is one God, eternally existent in three persons: God the Father, God the son, and God the Holy Spirit (Deuteronomy 6:4; Matthew 28:19). The deity of our Lord Jesus Christ, in His virgin birth, in His sinless life, in His miracles, in His vicarious and atoning death, in His bodily resurrection, in His future return to this earth (John 1:1). The blessed hope – in the rapture of the Church at Christ's coming (Titus 2:13). The only means of being cleansed from sin is through repentance and faith in the precious blood of Christ (John 14:6). Regeneration by the Holy Spirit is absolutely essential for personal salvation (Titus 3:5). Water baptism is by immersion (Matthew 28:19). The blood of Christ provides healing of the human body in answer to believing prayer (1 Peter 2:24). The baptism in the Holy Spirit, according to Acts 2:4, is given to believers who ask for it. This gift will always be demonstrated by the Spirit of Love (Galatians 5:22). The Holy Spirit indwells every believer at the moment of Salvation and He enables us to live a holy life (Galatians 5: 16-25). The resurrection of both, the saved and the lost; the saved to everlasting life with Jesus, and the lost to everlasting damnation (Revelation 20: 11-15).
Baptism:
Older Children/adults
Eternal Security:
Yes, Can Lose
Healing and Charismatic Gifts:
Open But Cautious
MAP
Celebration of Praise Church Assembly of God is a Pentecostal Church located in Zip Code 64119.